What to expect in the fight for reproductive rights in 2019
Black women came to slay in 2018. From a record number of candidates running for office to showin' up at the polls, we continue to be the ones that get sh*t done.
As we know all too well, the fight is never over, but we are strong and ready to fight for what matters – our rights to our own bodies. Upspoken is all about putting your health first, especially your sexual health. So, here's a preview of what to expect for reproductive rights in 2019.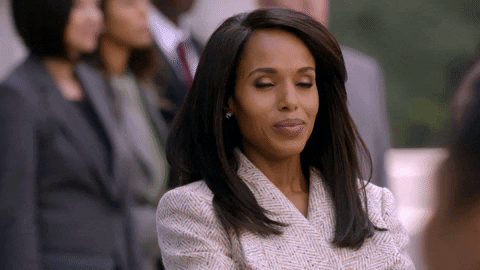 Funding
While there are some in our government trying to chip away at funding for family planning (education, contraception, abortion, etc.) private donors are stepping up in a big way. Organizations like National Network of Abortion Funds who help women access abortions through financial and logistical support are ramping up their funds to offset any cuts from the federal government.
New Technology
Apps and services like SAFE are making STI testing more accessible. You can easily, privately and affordably book an STI screening or schedule an in-home test! With a record number of STIs, it's important to get ahead of them, get tested regularly, and take charge of your sexual health.  
Congress
There is now a record number of representatives in Congress that support repealing the Hyde Amendment – a provision that gets tacked on to the appropriation bill for the Department of Health and Human Services to block abortion coverage for those who get health care through the federal government. All* Above All is asking the House to pass a clean appropriations bill (repealing Hyde) and while it might not pass the Senate in 2019, it's a positive swing in the battle against Hyde.
SCOTUS
Roe v Wade ensured a woman's right to choose, but the devil has been busy lately. States have been chipping away at access to abortion. We saw a small victory on December 9th as the Supreme Court rejected appeals from Kansas and Louisiana in their case to strip state funding to Planned Parenthood. But stay woke sis. We need to continue to be Upspoken about our reproductive rights. Want to get more involved? Check out the California's Black Women's Health Project and Black Women's Health Imperative collaboration to improve sexual and reproductive health outcomes for Black women.
California
While our home state of California does better than most for family planning service, access is still tricky, especially when it comes to cost and insurance coverage. Currently, California requires state-regulated private insurance to cover abortions, which could be at odds with a new federal mandate that would complicate abortion billing and payment. Also, earlier in the year, Gov. Jerry Brown defeated a bill that would make abortion more accessible to college students, but a new version of the bill was already introduced to the CA state leg, so stay tuned in 2019.
Louisiana
While Upspoken is born and raised in California, we will show up for our sistas in the South. Louisiana will be a battleground for repro rights this year and many reproductive justice organizations are turning their resource to increase access to care for women, specifically access to abortion. Follow Sister Song – Women of Color Reproductive Justice Collective to support this work.
Yes, sis, it's a lot. The most important thing is that you take care of yourself. We're in for the long haul, so check our self-care page when you need a moment. Never forget, you are strong, resilient, and beautiful ✨