Simone Biles Breaking Records
Black women have been making history and dropping bits of Black girl magic all over the place, from fashion to motherhood and now athletics. Simone Biles has become the FIRST American woman (let alone, BLACK American woman) to win five national all-around titles at the U.S. Gymnastics Championships.
Yes sis, we said five titles!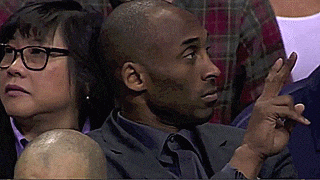 Simone won all four events at the U.S. Gymnastics Championships — the first to do so since her fellow gymnast sista Dominique Dawes accomplished it back in 1994. After taking one year off from competitive gymnastics after the Rio Olympics, this was for sure a fierce comeback.
In a recent interview with the New York Times, Simone admits experiencing that feeling we have all experienced at one moment or another – questioning our Black girl magic. She said, "I didn't think coming into the events this year I would do as well as I did. I knew I was capable of it, but I kind of thought I was going to be a nervous wreck."
And what did she do? She…
Because whether we know it or not, just like Simone, we are all capable of slaying our goals. So be like Simone, do what you do best, and who knows the heights you'll reach! We at Upspoken are cheering you on!
Tell us in the comments below how you share your Black girl magic with the world.